Beyond the Class room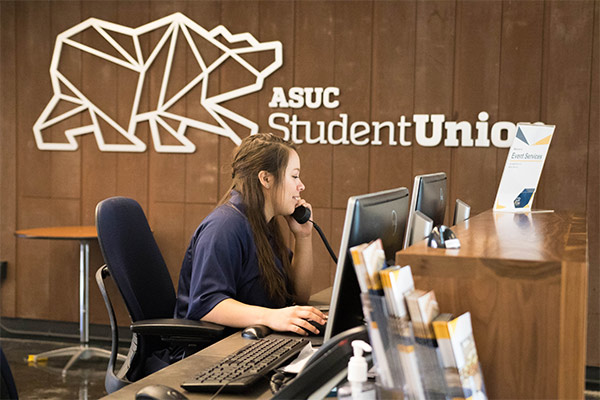 Student Jobs
Searching for job? ASUC offer's amazing work opportunities to the UC Berkeley students.
WHATS POPPIN
What's Poppin? Our amazing food in the ASUC Student Union Dining Room; with 3 new restaurants every Fall and Spring semester! We're going to take you on a pop-up dining adventure. We're closed for the Summer, but check back in August for what's poppin' next!
Bay Area Book Festival
Special Event | April 28 – 29, 2018 | 11 a.m.-6 p.m. |  Downtown Berkeley
Students: come collect your free wristband at the ASUC Student Union for the Bay Area Book Festival! Tens of thousands of book lovers meet hundreds of acclaimed authors over an exciting weekend in downtown Berkeley, California. One of the premier literary events in the nation!
Stop by the Cal Student Store/Student Union tent for student publications, faculty texts, apparel. Don't miss our own Student Publications & Media Center performing spoken word!
ABOUT US
Grab a bite to eat, unwind, socialize, or study. The ASUC Student Union is your campus "living room." We offer everything from co-curricular opportunities to fun, creative activities. Visit us on Sproul Plaza, at the intersection of Bancroft Ave. & Telegraph Ave.