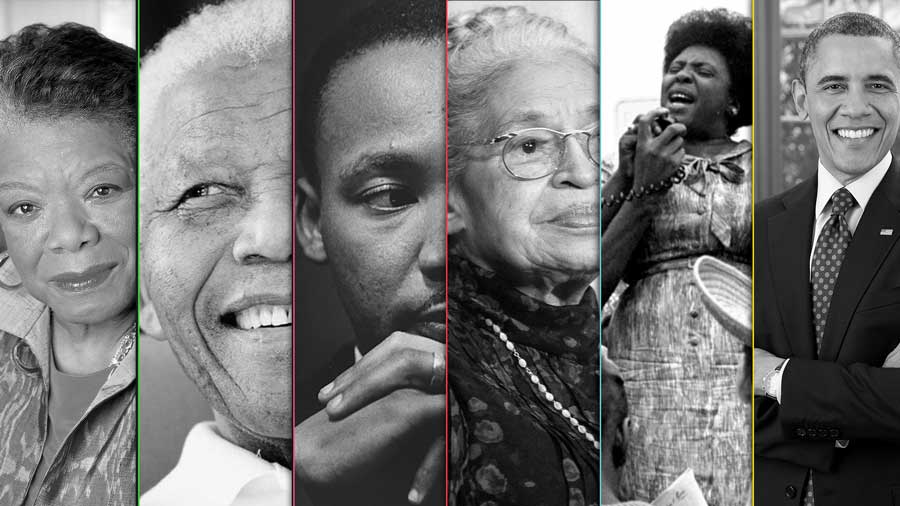 Black Excellence
The Student Union is committed to the Black community and partners. We want to commemorate Black history not only in the month of February, but year round. In addition to showcasing prominent UC Berkeley Alumni on our page, we will be providing a reading list on Instagram, dedicated to education of Black culture. Get involved by visiting our Black 'Orgs' section, where you can learn about the History of MLK building and how it got its name.
HISTORY ON THE NAMING OF MLK STUDENT UNION
As caretakers of the Martin Luther King Jr. building it is the Student Union's responsibility to protect Dr. King's legacy on campus and be emissaries of Black excellence at Cal.
The Student Union building, as it stands at Bancroft and Telegraph Avenues, was built in the late 1950's. However it was not until 1985 that the building was named the "Martin Luther King Jr. Student Union."  In 1967, at the height of the Vietnam War, Dr. King gave his historic speech on Upper Sproul Plaza, to a crowd of over 7,000 people. Dr. King's speech was made possible by student groups who organized to bring the speaker to campus and even drove Dr. King to and from the speech, with a Daily Californian editor interviewing Dr. King on the way to Berkeley. In his speech he condemned the war, racial injustice and segregation, and encouraged citizens to fight for real change. Eighteen years later, our building was renamed in Dr. King's honor. Berkeley alum/staff member, and Black Panther Party member, Ronnie Stevenson petitioned for the change. Stevenson was likewise successful in renaming the former "Grove Street," which runs through Berkeley and Oakland, to "Martin Luther King Jr. Way."
Black Community Resources, Programs, and Support Services
Check out the links below!
VIEW OUR BLACK LIVES MURAL
INSIDE THE STUDENT UNION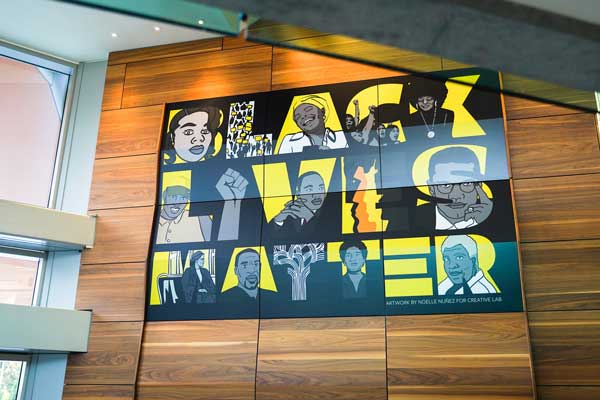 Create by Noelle Nunez of the Creative Lab. This new addition to the building, "The Black Lives Mural", depicts prominent figures, Martin Luther King Jr. and Malcolm X,  to recent slang members of the Black Community, George Folyd & Breanna Taylor and great writer,  Maya Angelou.
To view our mural visit the MLK Jr. Building, Student Union at UC Berkeley. Or take a peep at our video here.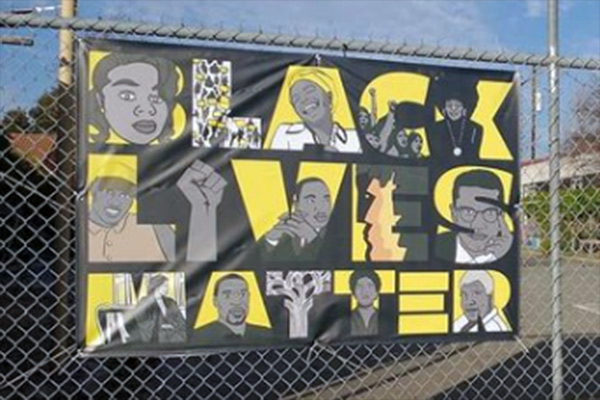 AVAILABLE NOW!
BLM yard signs sold exclusively at  the Berkeley Art Studio online Shop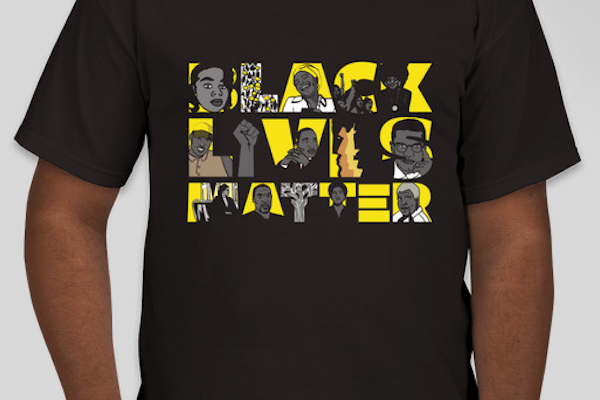 AVAILABLE NOW!
BLM t-shirts created by Creative Lab. All proceeds benefit arts workshops for black-focused student organizations.
Student Orgs
Looking to engage and learn more about Black organizations on campus? Discover opportunities that awaits you by visiting these centers below!
Celebrate Black Excellence
Each week we are showcasing a Storie of UC Berkeley's alum on our IG channel.
Visit our Instagram as we celebrate Black History all year long!