The Student Union has everything from small meeting rooms, to unique reception areas, to a stunning ballroom. We rent our spaces to the community, campus partners, or student organizations. Go to our Event Services Website for a full listing of spaces, policies, and planning services. Book space today!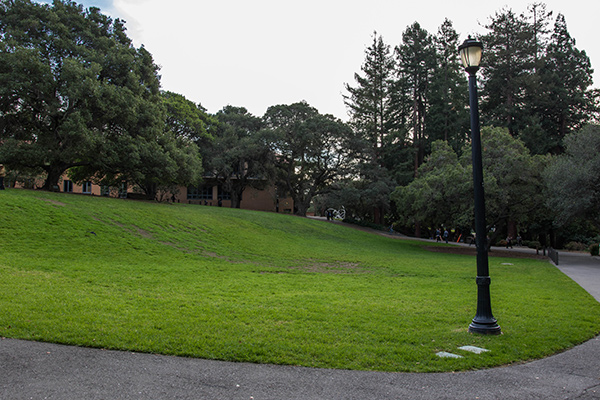 OUTDOOR SPACES
We book outdoor venues throughout the UC Berkeley Campus. We have many attractive spots to choose from: Barrows Courtyard, Campanile Esplanade, Dwinelle Plaza, Faculty Glade, Kroeber Plaza, Lower Sproul Plaza, Memorial Glade, Sather Gate Crescent, Savio Steps, VLSB Lawn, or the West Crescent.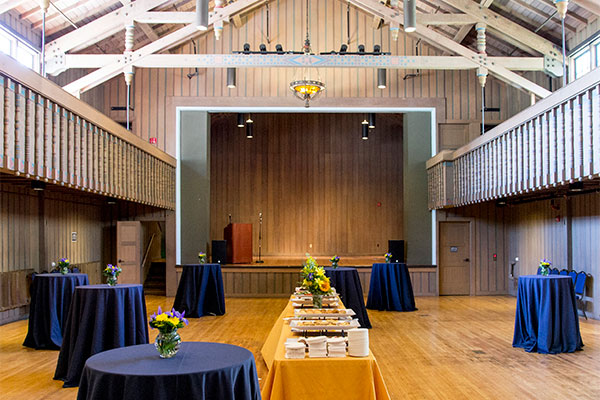 ANNA HEAD ALUMNAE HALL
Listed on the National Register of Historic Places, Anna Head is just off-campus and is the perfect venue for your wedding, talent show, quinceañera, or conference. Anna Head features beautiful carved wood details, a large stage, the original chandelier, and a courtyard for outdoor receptions. Maximum capacity: 300.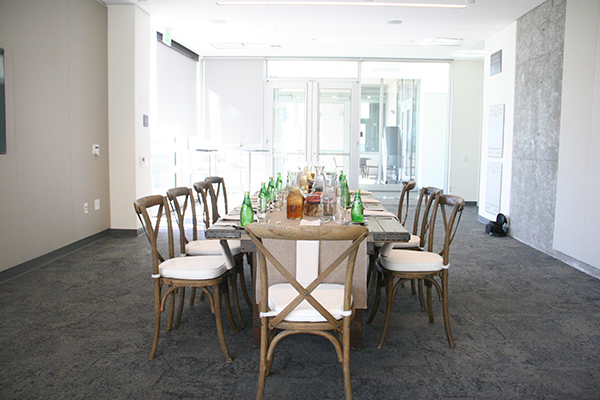 BAY VIEW ROOM
The Bay View Room is the perfect venue for a small reception, lecture, or meeting. This room is on the top floor of Eshleman Hall and has a light-filled, airy quality. Maximum capacity: 53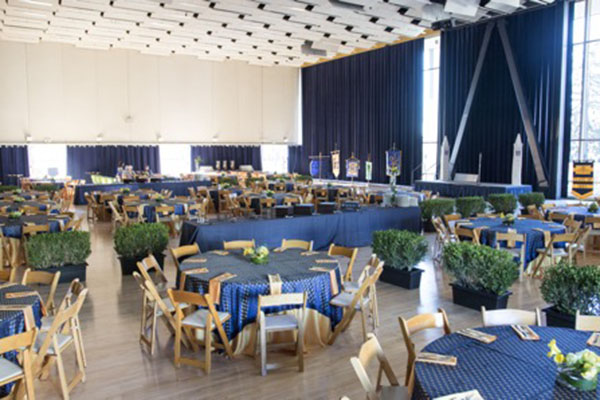 PAULEY BALLROOM
Host your event in our spectacular Pauley Ballroom. The 2nd largest venue in the East Bay, the ballroom boasts prestigious oak paneling, a 30 foot high ceiling, and a wall of floor-to-ceiling windows revealing remarkable views of Sather Gate and the Campanile. Pauley Ballroom can divide into 2 sections. Maximum capacity: 999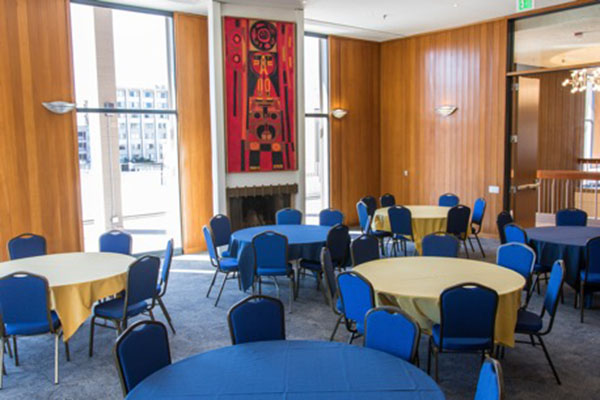 STEPHENS LOUNGE
Adjacent to Pauley Ballroom, Stephens is ideal for small gatherings and lectures. With floor to ceiling windows on 2 sides and a decorative fireplace, Stephens can go cozy or sophisticated. Maximum capacity: 65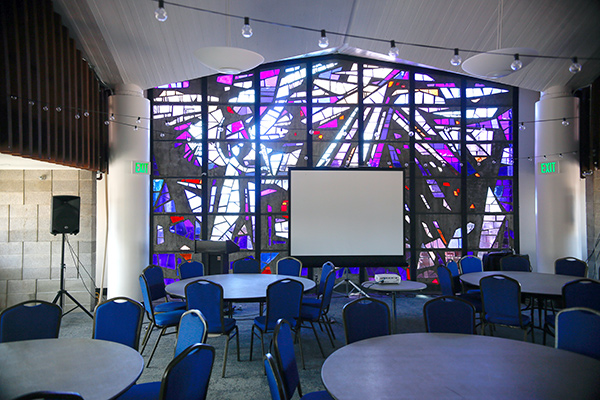 TILDEN
On the top floor of the MLK Jr. Building, Tilden features a stunning stained glass window, and an open-air patio overlooking the San Francisco Bay. This impressive space is perfect for medium-sized  gatherings, events, and wedding receptions. Maximum capacity: 90 people.