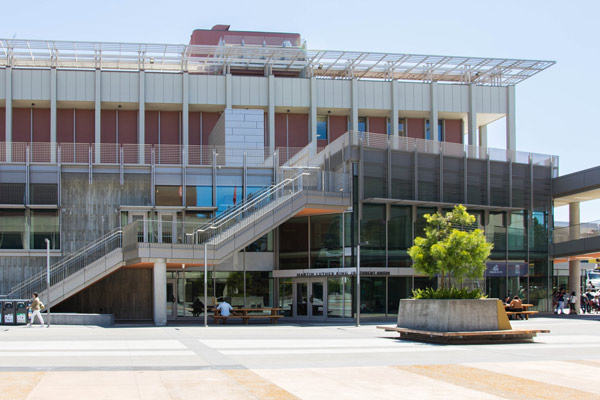 Martin Luther King Jr. Building
---
2495 Bancroft Way, Berkeley, CA 94720
At the University of California, Berkeley
asucstudentunion@berkeley.edu
(510) 664-7976
Summer Hours: 8am-9pm Saturday – Sunday
Academic Year Hours: 7am – 12 am Saturday – Sunday
*Building hours are adjusted for holidays and non-academic days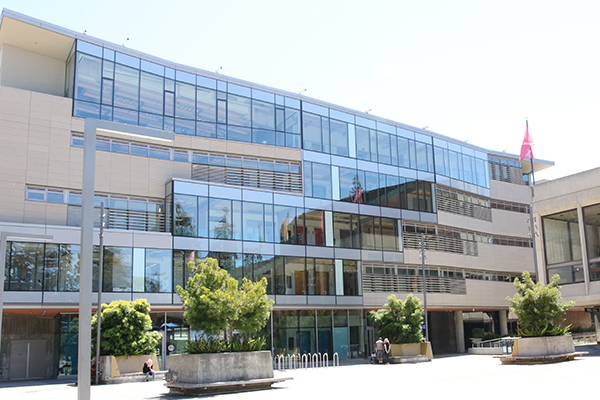 Eshleman Hall
---
2465 Bancroft Way, Berkeley, CA 94720
At the University of California, Berkeley
asucstudentunion@berkeley.edu
 (510) 664-7977
Summer Hours:
Closed July 1st – 23rd
Open July 24th – July 31st , 9am-5pm –  Mon – Fri
Academic Year Hours: 8am – 11pm  Saturday- Sunday
Concierge Desk
---
We're here to help!
Need to book a room or simply have a question about the Student Union or campus? The visit or contact the concierge desk! We are located on the main floor of each building.