Masks
Free Face Coverings
Are you a UC Berkeley Student and would like a face covering to protect yourself from Covid-19? 
Come visit us in Eshleman Hall & the MLK Student Union to pick up masks today!
Eshleman pick-up: 8am-5pm north side off Lower Sproul Plaza
MLK pick-up: 8am-9pm Lower Sproul entrance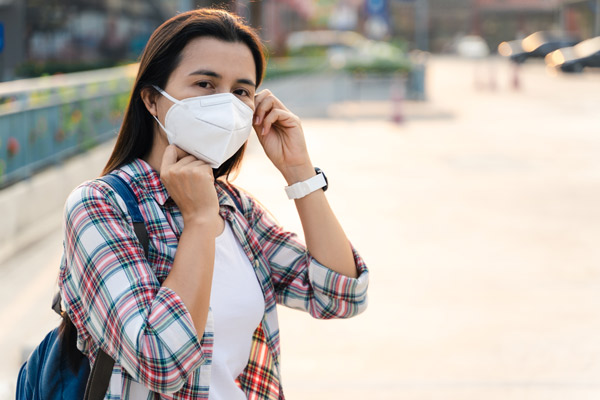 Q: How Many Masks Will I receive?
A: Each UC Berkeley community member will receive cloth and surgical masks at pick up. Both types are available.
Q: Where and when can I pick up my masks?
A: Eshleman Hall: Enter on the north side of Eshleman Hall off Lower Sproul Plaza, Monday-Friday 8am-5pm.
MLK: Monday-Friday 8am-9pm.
Q: Do I need to show my Cal ID (Cal 1 Card)?
A: Yes! However if you lost or have not received your card you can simply show us a copy of your official class schedule.
Q: What are the masks made out of?
A: Surgical masks are a loose-fitting, disposable device that creates a physical barrier between the mouth and nose of the wearer and potential contaminants in the immediate environment.  They do not filter or block very small particles in the air that may be transmitted by breathing, coughs, or sneezes. Surgical masks also do not provide complete protection from germs and other contaminants because of the loose fit between the surface of the mask and your face.
Q: How thick are the masks?
A: The masks are triple-layered, breathable, and lightweight. They have a wire nose bridge for secure fit and less glasses fog. They offer 2-way protection.
Q: Can I still get a cotton mask with the Cal logo?
A: Yes. You can still get 2 Cal-branded cotton masks upon request.
Q: Are these masks good for smoke or other uses?
A: These masks are intended to protect you and others from Covid-19 and other illnesses. These are not smoke/particulate masks.
Q: How long are you giving out masks?
A: Until supplies last!
Q: Where else on campus can I pick up a mask?
A: Surgical masks will also be available at Cal Student Central in Sproul Hall. Faculty and staff can also receive masks from EH(click here to external link)
Q: Can the non-Cal community get masks?
A: Sorry, no. This program is for currently enrolled UC Berkeley students, faculty, and staff. If you would like to purchase Cal-themed non-medical masks to be shipped to you please click here visit the Cal Student Store online.
Q: Can I have my masks shipped to me?
A: Sorry, no. However if you would like to purchase Cal-themed masks to be shipped to you please click here to purchase a mask on the Cal Student Store website.